Welcome
Welcome to the Angelina County Appraisal District website. The primary purpose of the Angelina County Appraisal District is to value residential, commercial, and business personal property throughout Angelina County as of January 1st of each year, and to provide the values to the various taxing entities for property tax purposes. The appraisal district maintains ownership records, assigns market value to property, administers exemptions and special appraisal, and determines the taxable situs of property. The district also provides information about the appraisal process, disputes, and appeals. Read about your rights as a taxpayer.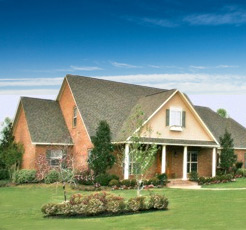 Our Mission
Provide quality mass appraisal products that are accurate and timely, and to treat our customers and employees in a respectful and friendly manner, and to be a positive influence in the community.
Taxing Entities
The Angelina County Appraisal District serves the following taxing entities:
Colmesneil ISD (partially)
Wells ISD (partially)
Water Control & Improvement District #4
Community Outreach
The officials at the Angelina County Appraisal District are available to speak to your organization and address issues on taxpayer's rights, exemption issues, appeals process, recent changes to property tax laws and other appraisal related issues of interest. A minimum 2 week advance notice is required. For more information on our Community Outreach program contact the Administrative Assistant at (936) 634-8456.